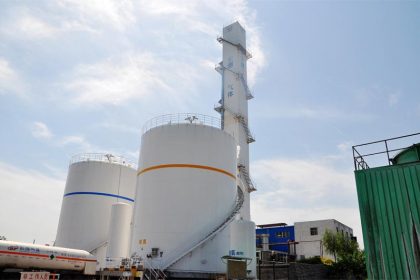 Project Name: Suzhou Cryogenic Engineering Technolugy Study Centre
Study Area: High-efficiency Energy-saving Cryogenic Engineering Technology ( New type high-efficiency air and liquid plant)
Project Construction Address: No. 989, Chengbo Road, Xiangcheng District, Suzhou China.
Management System and Verification Methods after Centre Construction
The center as second-grade institution after setting up, is leaded by a Project Leading Team consisting of leaders of directorate, meanwhile is exclusion management and finance. The center will formulate standards procedure for technology service, each department finishes work according their individual responsibility through cooperation. the payment for the technology staff is connected with their science research achievement and their benefit, and get promotion with individual achievement and ability.
Suzhou Xinglu Air Separation Plant Science And Technology Com., Ltd is a high and new technology provincial enterprise, specializing in air plant、 liquid plant and relative partial equipments, Company's registered capital is 39 800 000 RMB, factory occupying 68 000 square meters, passing ISO9001:2008 international quality certificate, having self-running import and export rights, getting ASME"U" steel-printing certificate, qualifying in designing、manufacturing of D、A2–class pressure vessel.
As the city-grade engineering technology study center, our research achievements mainly are as bellow:
1. Research And Development: Based on the technology and advanced cryogenic engineering technology of suzhou xinglu air separation, the engineering technology research center develop new projects and products. With continuous innovation, the center has created our own ability of technology innovation, and will apply 2 pieces of innovation patent.
2. Achievement transfer: Based in the Suzhou Xinglu Company industry basement, engineering technology research center transfer research achievement which performed on plants into manufacture procedure.
3. Communication And service For Technology: Through following the world advanced technology closely, communicating and cooperating with external and domestic counterparts and university about technology, the center promote cryogenic engineer technology industry, meanwhile provide component manufacture and testing service with upstream and downstream enterprises in cryogenic engineer line, then make maximum use of equipments and plants.