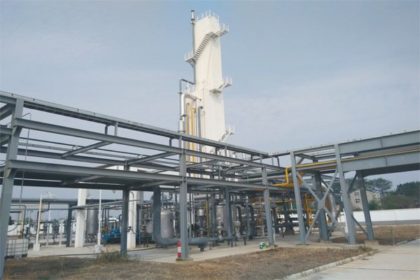 The air separation unit adopts cryogenic technology, which uses oxygen and nitrogen gas to separate gas at different boiling point under the same pressure to extract oxygen, nitrogen and other gas components in the air. At present, the main air separation processes are divided into internal compression processes and external compression processes.
Most of the newly designed air separation units use the DCS control system. The DCS control system better realizes the chain protection and anti-surge control of air compressors, the sequence control of molecular sieve systems, and other conventional controls. The implementation of the DCS system has smoothed the operation of the equipment to some extent, and improved the control level of the equipment.
In order to achieve automatic variable load control and multivariable predictive control, and to achieve a better control effect, attention should be paid to the following aspects to ensure the optimal control system operation.
The performance of the air compressor can avoid entering the anti-surge zone during low load operation, and the inlet guide vane has good control of rapidity and stability.
The distillation tower ensures high stability in the full load range.
Instrument selection and design of adjustment control system minimizes measurement lag and guarantees the accuracy of continuous inspection.
The requirement of accuracy and rapidity of field instruments are relatively high.